---
Parts, Installation & Service

AUTHORIZATIONS
---
---
Bombardier continually raises the bar when it comes to long-range, large-cabin luxury business jets. Bombardier's Challenger and Global-series aircraft dominate not only on flight performance, but on airframe longevity and dispatch reliability. ACI Jet is proud to be the West Coast's exclusive Bombardier Authorized Service Facility (ASF) and Parts Depot.
---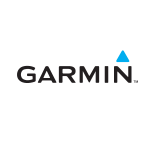 They're not just smartwatches and navigation, any more. Garmin's suite of business jet avionics options, including the G5000 for Citation XLS business jets, deliver the simplicity of use and reliability that consumers have come to expect from the company, but with a price tag that falls well below comparable systems from other OEMs. ACI Jet is an authorized dealer and service center for Garmin Aviation, meaning you get the best pricing and qualified service when the time's right for your upgrade.
---
Honeywell has been a staple of safety, reliability and technological advancement in business aviation for many decades. With Honeywell's advanced Cabin Management Systems, cutting-edge inflight connectivity solution, JetWave and auxiliary power units there's little that they don't offer business jets.

Learn About Honeywell's RDR-7000 Weather Radar
---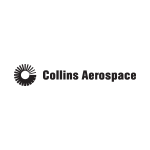 Featured on models from nearly every business jet manufacturer in the world, Collins Aerospace brings decades of experience in civil and military applications to business jet flight decks and cabins. Their Pro Line Fusion system for Challenger 604 aircraft delivered one of the most substantial upgrades to dramatically extend the life and operational capability of this popular airframe.
---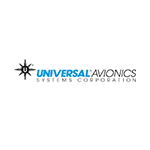 Universal Avionics specializes in flight decks for several Cessna Citation business jet models. The InSign Display System, Universal Avionics' integrated flight deck solution, features the latest technologies for navigation and safety, including synthetic vision, electronic charts and pathways for future technologies, including NextGen.
GET UNIVERSAL AVIONICS SUPPORT
---
The pioneer for Air-to-Ground (ATG) high-speed internet solutions now features advanced services to round out your Inflight Entertainment (IFE) suite. No longer exclusively for commercial aviation applications, experience locally-accessible media combined with robust streaming content in an intuitively designed, all-in-one package.
---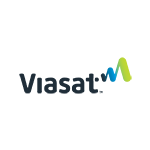 Viasat is the only fully-owned, turnkey solution for satellite-based inflight connectivity available to business jet owners today. The satellites: owned by Viasat. The internet service provider: Viasat. The hardware: manufactured by Viasat. The sales, service and installation: you guessed it, ACI JET!
Explore Viasat's Ka/Ku Broadband Internet Solutions from ACI Jet
---
---
---
Join the Active Winglet revolution! Tamarack Aerospace's patented Active Winglet system, featuring ATLAS load alleviation technology, unlocks fuel savings of up to 33% for certain models of Citation business jets. Your three hour flight range just became four, and climb to altitude is a breeze with this game-changing system. As an Authorized Service Facility, ACI Jet is certified to do all major maintenance and inspections on the system.
---
---